Which Shredding Service in Las Vegas is Best for Me?
Identity theft is growing exponentially- and your Las Vegas business needs to adjust the way it evaluates and protects their critical business information. Hefty fines and potential losses due to a data breach make it vital to ensure that your office protects its business through document management and proper document destruction.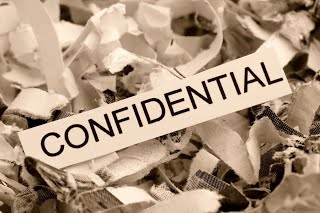 You might be surprised how much personal information is still on paper documents in offices in Nevada and throughout the country. What some businesses fail to realize is that you destroy your files is just as important as how and where they are stored.
In Las Vegas, most businesses take the first step to properly disposing of documents by buying an inexpensive paper shredder- and outgrow it in a few months.
There are several different ways to go after this happens- you can upgrade your shredder and hope it lasts, or you could hire a local Las Vegas shredding contractor to shred your documents for you.
When you request a shredding service, there are two different ways they can help you- mobile or onsite shredding and offsite shredding services.
Mobile or Onsite Document Shredding Services
The least involved option to shred your documents is onsite or mobile shredding. A specially designed truck that shreds paper will stop by your office and shred your documents while you watch. It gives you an easy way to remove paper documents from your office without having to utilize your own employees.
Mobile shredding companies charge by the box or by the pound, so the more paper you have to shred, the more useful an onsite shredding service will work for your business. If you have more than three boxes of documents, mobile shredding could work out perfectly for you.
Offsite Shredding Services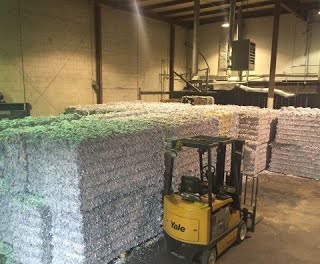 Offsite shredding is similar to mobile shredding but does have a few differences. You still have the option of a shredding truck picking up your documents when you need them to be shredded. With offsite shredding, your papers aren't shredded at your location- they're taken to a secure facility and shredded with documents from companies throughout Las Vegas.
Offsite shredding is ideal if you have thousands of sheets of paper to shred- it could save you up to $1 to $2 per box using this service instead of hiring a mobile shredding truck.
Offsite shredding is just as secure as mobile shredding. Since industrial shredders at secure plants shred up to 20,000 pounds of paper an hour, there's a very small chance your company could be exposed to a data breach.
Choosing the right Las Vegas Shredding Service for Your Needs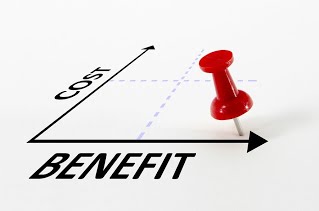 Now that you have a general understanding of mobile and offsite shredding, which option is best for your business?
Offsite shredding facilities tend to have shredders built to destroy documents more effectively than mobile shredders, but this isn't always true. Before you sign up for a shredding service, ask for an example of a shredded document to determine the size of the shredded paper yourself.
If you only have papers and files, you should be able to use mobile or off-site shredding services. If there is any other type of electronic media or different types of materials (CDs, DVDs, plastic, microfiche, etc.), make sure that your Las Vegas-based shredder can destroy them properly.
The more sensitive and critical your documents are, the more important it is to destroy them in a controlled environment. Are you more comfortable having the shredding occur onsite where you can monitor it yourself, or do you just want to be sure they're securely transported and destroyed?
If you're choosing and offsite shredding or a mobile shredding company, be sure to visit the facility and the local offices for the mobile sites. Find out everything you can about their equipment and what happens to the destroyed documents.
What Else Should I Consider?
There are also some other considerations that you need to include in your decision:
Volume – The number of documents you have to shred will help determine the per box or per pound price a shredding company will quote you. Make sure to ask for a volume discount if you have a lot to shred.
Certifications – Is the contractor certified by NAID or any other organization? There are no government agencies that regulate shredders, but the industry has standards they must adhere to that ensure your personal information is secure.
Service Time – How long will take the service to get to your office- and when do you need them to come? Most contractors need two business days to schedule a pickup. Remember that off-hours or weekend pickups will cost extra.
Get Free Quotes on Shredding Services in Las Vegas
No matter which service you choose, you're going to have a secure, easy-to-manage way to shred your documents no matter where you are in Las Vegas. To get Free, No-Obligation Quotes on Shredding in Nevada today, fill out the form to the left or give us a call at (702) 583-3103.